Marel Stork Poultry Processing
Always the best solution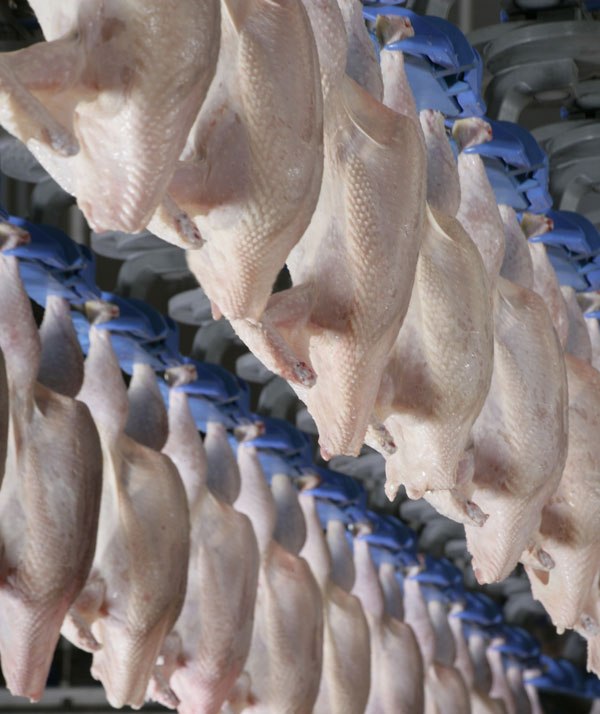 All poultry processing systems from Marel Stork Poultry Processing are modular and therefore ready to grow with your business. They also can be combined with other equipment and with manual processes. Stork Poultry Processing has solutions for the processing of 500 to 13,500 broilers per hour. So whatever the volume of broilers you want to process, whether you want to produce whole chicken, cut up products, filets or even further processed end products, Marel Stork Poultry Processing offers you the most efficient, reliable and profitable solution.
Vast product range
The Stork Poultry Processing equipment meets the highest quality standards and is known for its high yields, easy operation, lowest cost of ownership and focus on food safety. Stork Poultry Processing offers integrated solutions right up to complete poultry processing plants. Including systems for the supply of live chickens, slaughtering and plucking, (maturation) chilling, slicing, deboning and filleting, weighing, grading and price labeling.
Innovation is part of Marel Stork's DNA
For decades Marel Stork Poultry Processing has worked closely with some of the world's most forward-thinking food processors in its unceasing quest for new ways of optimizing the production process. The substantial investments in R&D have led to breakthrough innovations. Many of these products have become industry benchmarks, and Stork Poultry Processing has helped poultry processors maximize the yield, quality, food safety and traceability of their products.