News Preferred Partners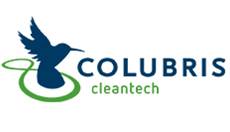 After 35 years, the CEO of family business Colubris Cleantech makes way for a new generation.
Founder Gertie van den Hurk is transferring the role of Managing Director, CEO, to Frank Tillmann on September 1st. He will no longer focus on the day-to-day management, but will work on the further growth of the company as entrepreneur / owner of Colubris Cleantech. He recently reached the age of 65 and believes it's time for a new generation of leaders, so that accumulated knowledge and passionate young people with new insights can complement each other.
Family business
Colubris Cleantech is involved in the purification of wastewater, waste recycling and bioresource solutions. The company was founded by Gertie van den Hurk in 1984. He quickly came to the conclusion that he could not do everything by himself. The company from the Achterhoek grew from a one-man business into a global player in the field of environmental technology. Colubris is a real family business: Son Dennis (27 years working in the company) is active as operational manager. Daughter Reggy (22 years with the company), is responsible for communications and is team leader of the secretariat. Son Joey is active as an entrepreneur and is responsible for the marketing of various initiatives. Just like his father Gertie, he will also focus on different kinds of innovation at Colubris. Gertie: "The employees have been the backbone of the family from the start. Our greatest strength is the people around us. This is the main focus in our entrepreneurship."
Partnership
In the short term, it turned out to be impossible to find a new CEO within the ranks of the company. After a long search, Colubris found an experienced man in Frank Tillmann, who will take on the role of daily management. Frank: "We have found each other in vision and equal insights". "Hereby, we will also seek partnerships with external parties who will be able to strengthen us." Collaboration and continuity are crucial. Our slogan says it all: Let's close the loop together.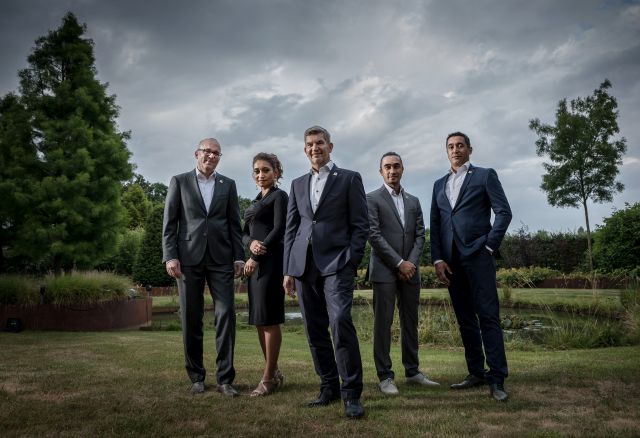 An independent expert committee appointed by the DLG (German Agricultural Society) determined the winners of the Innovation Award EuroTier from among 251 approved applications for product innovations, based on stringent criteria. The Innovation Award EuroTier 2016 in gold or silver has been awarded to 25 product innovations including some products tailored specifically for the poultry sector. Preferred Partner of Dutch Poultry Centre Marel Poultry is amongst the winners!
The award level, i.e. gold or silver, will be announced at the official ceremony, which will be held in conjunction with the formal opening of the EuroTier trade fair on 14 November 2016. The trade fair will for the first time be launched on the day before it opens its doors to visitors on 15 November.
ATLAS (Advanced Bird Transport Solution from Grower to Processor): Marel Poultry, Boxmeer, the Netherlands
Poultry is exposed to very high stress levels, particularly just before slaughtering, with the period between animals' removal from transport containers and their being anaesthetised being particularly critical. Marel's ATLAS (Advanced Bird Transport Solution from Grower to Processor) system is a modular unloading system that allows birds to be transferred to conveyor belts with less stress. The system is a rigorous further development of the existing container system. The individual transport modules of larger transport containers are automatically separated into individual modules as they are supplied to the slaughter line, without birds needing to be unloaded at different levels or without them needing to be handled or treated in any other manner. This ensures that the animals do not have direct contact with people after they are loaded. As a result, the animals suffer considerably less stress, which delivers significant benefits in terms of animal welfare.
Source: Worldpoultry.net
On the opening day of VIV China 2016, 6 September, HatchTech, HuaYu and Hy-Line officially signed their contract on the construction of world's largest layer hatchery. Given today's increasing demand for top-quality layer hens, HuaYu and Hy-Line have chosen HatchTech's incubation technology for the project.
The hatchery will be built in Handan, in the Hebei province of China, and will have a total capacity of 55 million commercial layers per year. HuaYu and Hy-Line particularly appreciate HatchTech's uniform incubation conditions, which result in uniformly superior chick quality. They believe HatchTech's incubation technology will enable them to optimally meet customer demands, both today and in the future.
Thanks to the patented MicroClimer technology in HatchTech's Setters and Hatchers, the embryos are incubated in the most uniformly controlled environment available on the market. This technology allows high-velocity airflow, which is cooled or heated between each section, to be uniformly distributed throughout the incubator.
"HatchTech is well known for its ability to provide superior quality chicks," says Mr. Wang Lianzeng, Chairman of HuaYu Agricultural Science and Technology Co., Ltd. "We're looking forward to starting our operations at the new facility, where we will combine HatchTech's knowledge and technology with our own expertise in order to provide top-quality layer hens to the Chinese market."

Huibert Jan van Veelen, HatchTech's International Sales Manager in China, feels proud that HuaYu and Hy-Line have chosen HatchTech for the project. "HuaYu and Hy-Line are renowned companies that both have significant expertise and years of experience in layer production," he says. "We're very happy to work together with them on such a large-scale project."
House of Raeford Farms celebrated the grand opening of its new, state-of-the-art chicken hatchery with a ribbon cutting ceremony today. The new 63,000-square-foot facility features advanced technology designed for optimum production efficiency, and is fully automated to allow for the highest levels of biosecurity, quality control and operational analytics. This level of control produces a very tight hatch window, and provides assurance of consistently healthy chicks.
 "It has been a pleasure to partner with NatureForm and Pas Reform to bring this new hatchery to life. After seeing firsthand the quality and consistency of the new chicks produced using this new technology, we had no doubt that this was the best route to innovating incubation for our company," said Bob Johnson, House of Raeford president and CEO. "House of Raeford Farms is deeply committed to our communities, to our growers and to producing the highest quality products. Quality starts with healthy chicks. This advanced operation provides yet another layer of quality assurance." Temperature, static pressure, and humidity are centrally controlled throughout the building to keep eggs and embryos in perfect condition. 
"This collaboration with House of Raeford is a perfect example on how to jointly execute a state of-the-art hatchery with all the latest that a hatchery can hold in terms of single stage incubation, advanced climate control and hatchery automation," said Bouke Hamminga, director of sales and business development for Pas Reform Hatchery Technologies. "We are proud of the final product, a one-of-a-kind U.S. hatchery, created as a result of this collaborative new venture."
House of Raeford currently works with more than 85 contract growers to produce more than 40 million chickens each year. The new facility, set to officially open June 22, is expected to produce more than one million birds per week."We greatly appreciate House of Raeford's $16 million investment to construct and operate one of the most technologically advanced hatcheries in North America right here in Aiken County," said Will Williams, president and CEO of the Economic Development Partnership in Aiken, Edgefield and Saluda counties. "This investment will provide the county with more than $200,000 in new property tax revenue the first year of operation, and nearly $3 million in revenue for Aiken County over a 20-year period."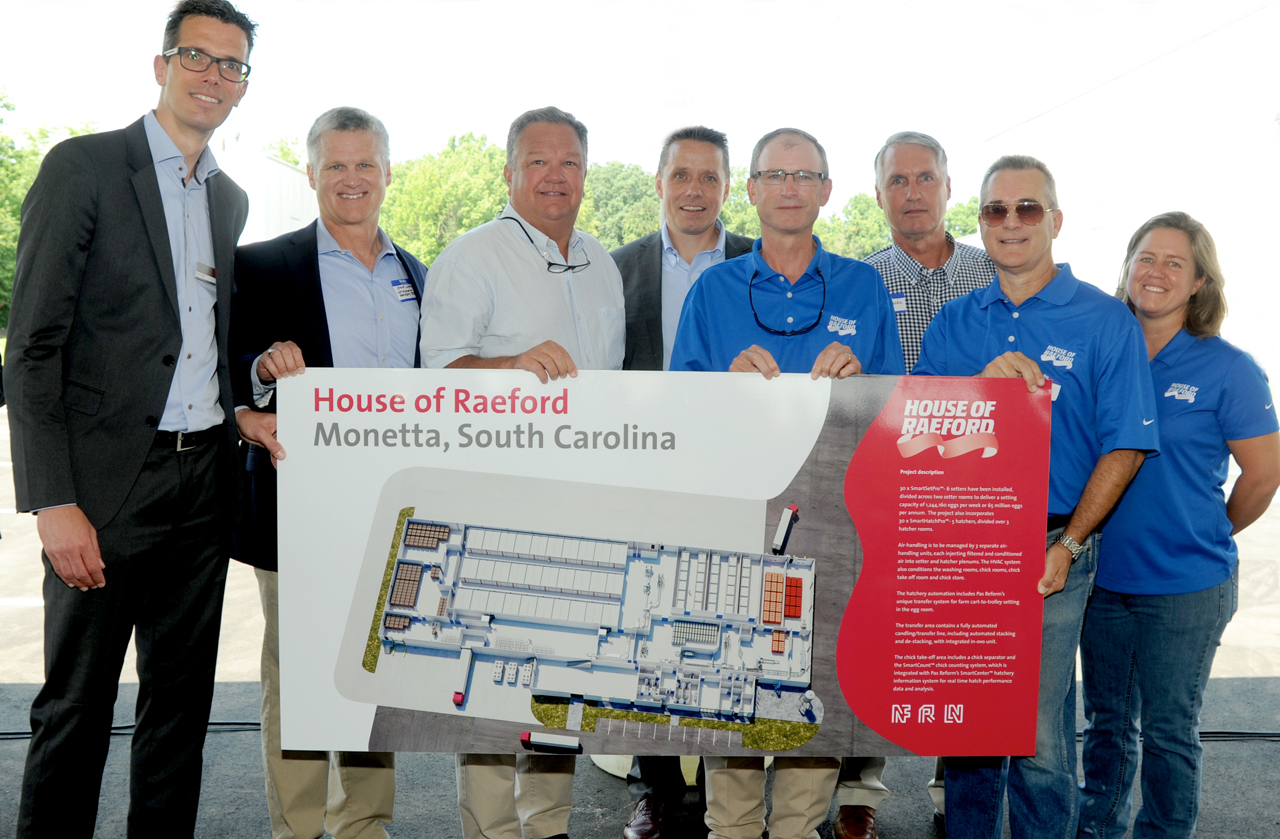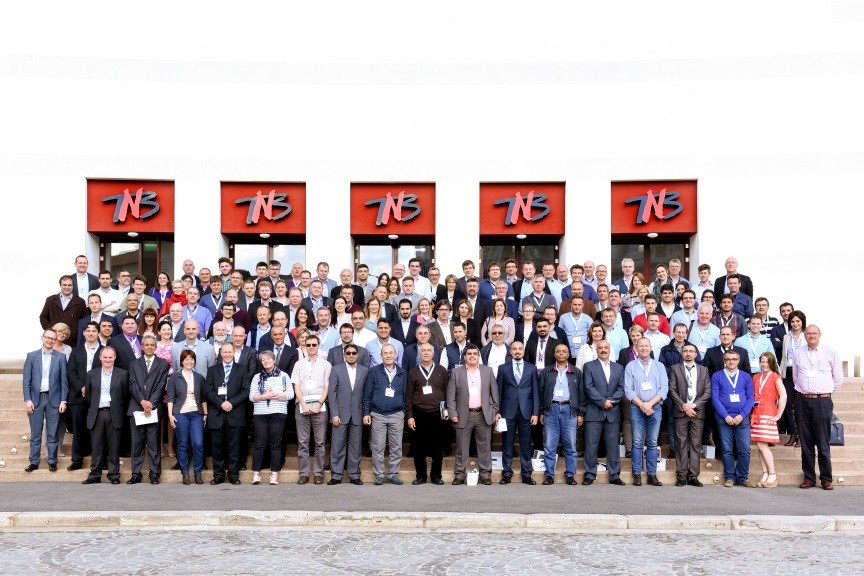 MSD Animal Health hosted a European High Quality Poultry Congress in Bucharest, Romania April 21-22, 2016. The event highlighted MSD Animal Health's ongoing commitment to poultry producers, bringing together a wide range of experts to discuss the latest advances in production and management across the poultry industry to ensure success by improving health, productivity and the well-being of flocks.
More than 160 delegates from across Europe attended the two-day congress. Day 1 focused on flock protection which included informative presentations about the economic impact observed when flocks are protected from disease, the importance of vaccines and convenient application and diagnostic options to ensure proper health.
Attendees also learned about the importance of managing intestinal health for the broiler breeder, specifically coccidiosis. MSD Animal Health experts discussed the great importance of managing vaccine application, field cycling, and the investments the company was making to ensure supply would be available to meet the growing customer demand for these vital vaccines.
During day 2, attendees were able to hear practical tips for managing a high performing vaccination program, followed by presentations demonstrating the superior performance of the company's poultry vaccines versus inactivated IB vaccines and new equipment available to customers that will make vaccination easier and more affordable. Customers were excited and engaged to learn more about the benefits to keeping healthy flocks throughout the meeting.
To learn more, visit our website at: highqualitycongress.com.