Elburg Foods is an independent private label manufacturer and supplier of high-quality convenience chicken specialties. Elburg Foods has more than 40 years of experience and works from a fully automated processing plant, with the newest machines, refrigerator/freezer storage and transportation, all in compliance with the latest European regulations and guidelines.

Zonne-Ei-Farm is a producer of hens and eggs, with six different production locations in the Netherlands. The company, that started in 1960 as family business, currently produces over 4 million eggs per week of which 90% is destined for export. Apart from a rearing farm and several layer farms Zonne-Ei-Farm also has its own manure processing plant, that produces food grains. In addition, the company provides Salmet-stall facilities that comply with all European animal welfare and environmental regulations.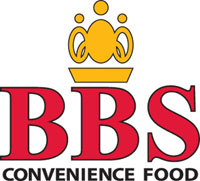 BBS Food is a leading European manufacturer of frozen and chilled convenience meat products. Thanks to a variety of high-tech processing methods, the company ensures maximum added value for the cheaper parts of poultry meat. The innovative ways of preparation and packaging are not only appreciated by consumers, but also by the many private-label clients that have their products made by BBS Foods.