News Preferred Partners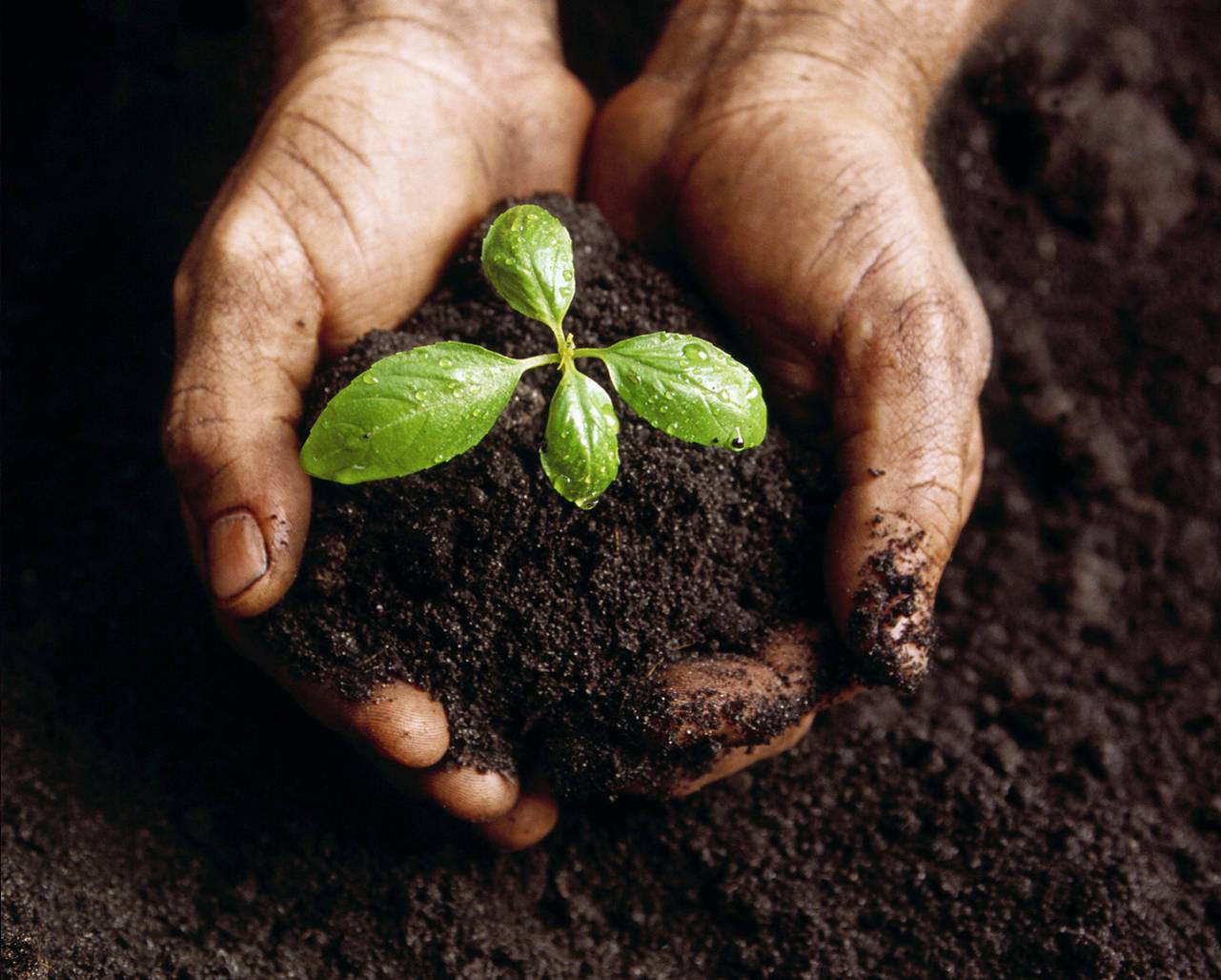 Mavitec Environmental developed an innovative gasification system that converts various kinds of manure into green energy and high value EcoChar: a new way of solving manure issues! Gasification is an environmental technology that offers a lot of advantages such as volume reduction up to 85%, renewable energy, reduction of CO2 and high valuable EcoChar, an amazing product that can be used as soil improver.
Gasification is a chemical reaction caused by heating pre-dried manure in an oxygen-starved environment. This way syngas is produced and the result of this process is a hot air stream. This energy can be (re)used for various purposes such as steam, hot water, hot air and electricity. Besides heat the gasifier produces EcoChar, a very valuable by-product of the gasification process. EcoChar still contains the mineral ash and fixed carbon, which offers great environmental advantages and economic value. EcoChar has a lot of unique properties: it's carbon-rich, free from pathogens, it can hold up 2.5 times its own weight in water and guarantees less soak-away from high quality nutrients. A smart and sustainable solution for international manure issues and answer to growing need for soil fertility. Wageningen University Research (WUR) performed a desk study about the possible uses and regulations in Europe, initiated and funded by Mavitec, and is still focussing on EcoChar as water filtration.
Mavitec Environmental is part of the Dutch Mavitec Group, an international leader in the rendering industry. Mavitec is known for its high quality systems and equipment for rendering animal by-products that create the best nutrient values in the market. Mavitec has full scale gasification plants with a capacity of 1.5 up to 2.3 ton/hr, 24/7 operating in the U.S.A. (cow manure, chicken manure/litter), The Netherlands (pig manure) and Russia (layer poultry, turkey litter). Installations are under construction in the Middle East.

Want to know how to convert manure into green energy and high value EcoChar? Visit www.mavitec.com.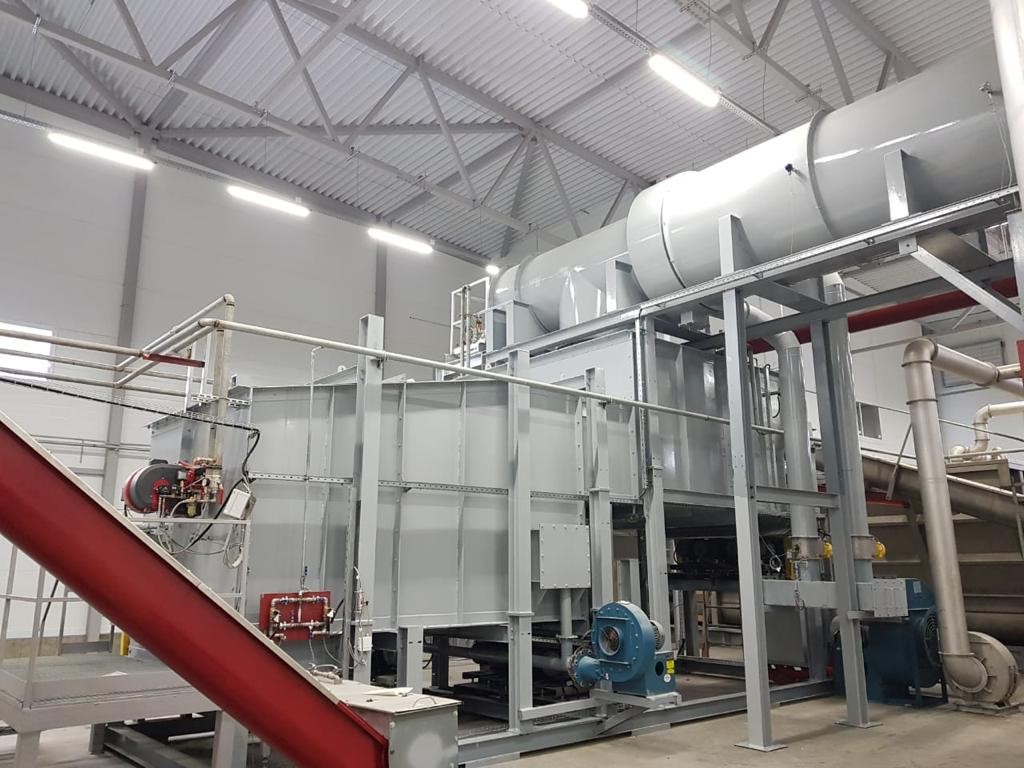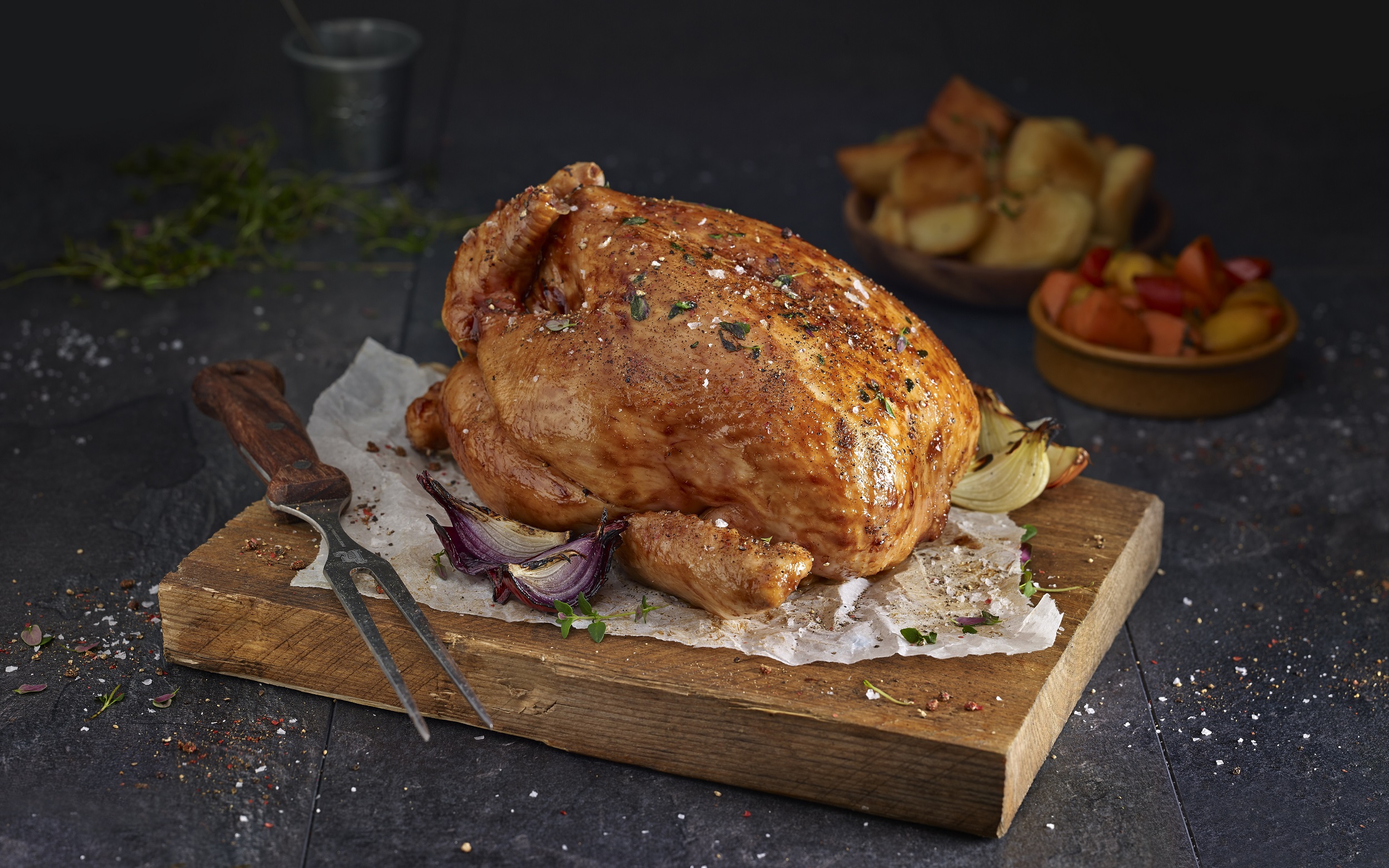 15,000 bph greenfield for Cranswick
For its new greenfield primary processing plant at Eye in Suffolk in the UK, Cranswick Poultry PLC has joined forces with Marel Poultry , who will install a state-of-the-art 15,000 bph processing line. The aim of this British company is to build one of the most advanced poultry processing plants in Europe. Marel Poultry is the ideal partner in this enterprise and will be supplying all machinery and technology from live bird handling right through to labelling.
Cranswick wants to operate the most efficient poultry process in the UK and Europe, supplying fresh poultry to leading UK retailers and other customers. Marel Poultry is well prepared and fully equipped to supply exactly the right solutions for this ambitious project, a state-of-the-art plant running effectively at 15,000 bph.
Premium quality
"We feel honored that Cranswick has asked us to supply our most advanced technology and equipment. We are convinced that together we will build a magnificent plant" says Arie Tulp, Sales and Marketing Director at Marel Poultry. "Cranswick management wants to achieve the highest levels of throughput with the focus on turning out premium quality products. With our latest developments and cutting edge solutions we can truly make this happen. We already have a great deal of experience with installing 15,000 bph plants and have all the necessary knowledge and expertise in house.
We have made sure that every step in the process can comfortably handle the high throughput. Cranswick will be able to process at optimum efficiency levels while at the same time keeping full control of the highest quality standards. There will be no compromises. The configuration chosen will most definitely help Cranswick become the UK's prime processor".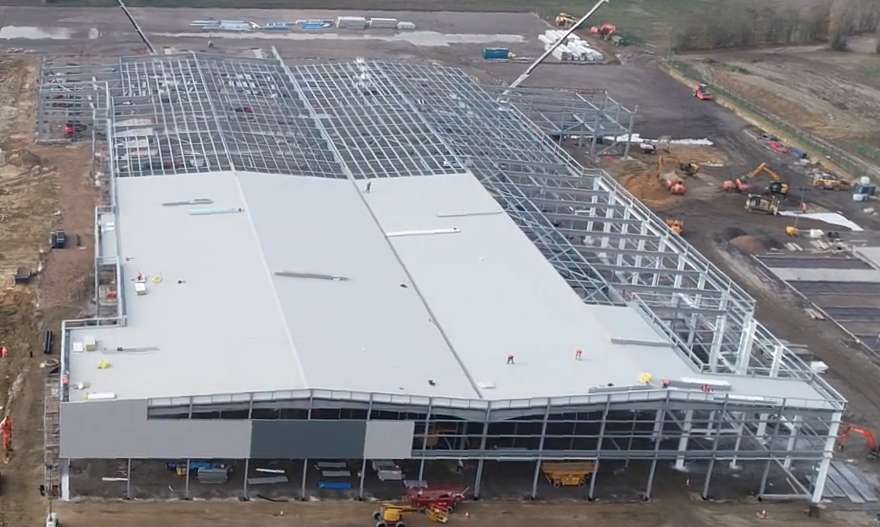 Latest technologies
Marel Poultry will help Cranswick incorporate the highest standards in animal welfare. The very latest production techniques will drive operational efficiency to new heights. The process starts with ATLAS, the most advanced and humane live bird handling technology in the world. Hi-tech applications such as Nuova, LineLink, RoboBatcher, SensorX and Thigh Fillet System will also be installed.

Control
Marel Poultry weighing and grading systems such as SmartWeigher and IRIS will assess each product and, working closely together with Marel Innova Food Processing Software, will gather data, ensuring full traceability. With the integrated Innova solution, Cranswick plant management will be able to control, monitor and report on the real-time status of production and yield.
More information: marel.com/poultry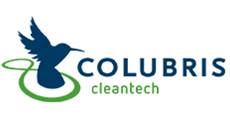 After 35 years, the CEO of family business Colubris Cleantech makes way for a new generation.
Founder Gertie van den Hurk is transferring the role of Managing Director, CEO, to Frank Tillmann on September 1st. He will no longer focus on the day-to-day management, but will work on the further growth of the company as entrepreneur / owner of Colubris Cleantech. He recently reached the age of 65 and believes it's time for a new generation of leaders, so that accumulated knowledge and passionate young people with new insights can complement each other.
Family business
Colubris Cleantech is involved in the purification of wastewater, waste recycling and bioresource solutions. The company was founded by Gertie van den Hurk in 1984. He quickly came to the conclusion that he could not do everything by himself. The company from the Achterhoek grew from a one-man business into a global player in the field of environmental technology. Colubris is a real family business: Son Dennis (27 years working in the company) is active as operational manager. Daughter Reggy (22 years with the company), is responsible for communications and is team leader of the secretariat. Son Joey is active as an entrepreneur and is responsible for the marketing of various initiatives. Just like his father Gertie, he will also focus on different kinds of innovation at Colubris. Gertie: "The employees have been the backbone of the family from the start. Our greatest strength is the people around us. This is the main focus in our entrepreneurship."
Partnership
In the short term, it turned out to be impossible to find a new CEO within the ranks of the company. After a long search, Colubris found an experienced man in Frank Tillmann, who will take on the role of daily management. Frank: "We have found each other in vision and equal insights". "Hereby, we will also seek partnerships with external parties who will be able to strengthen us." Collaboration and continuity are crucial. Our slogan says it all: Let's close the loop together.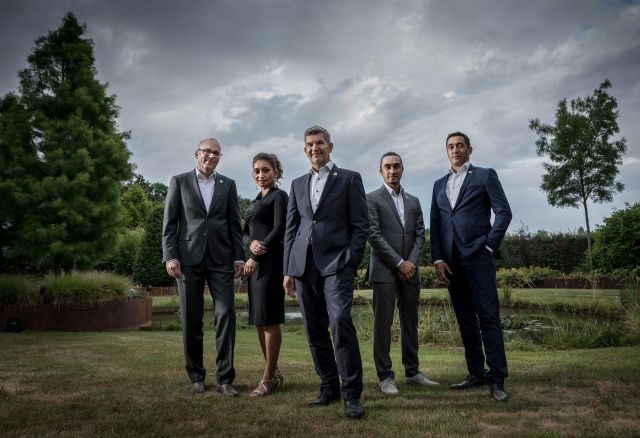 An independent expert committee appointed by the DLG (German Agricultural Society) determined the winners of the Innovation Award EuroTier from among 251 approved applications for product innovations, based on stringent criteria. The Innovation Award EuroTier 2016 in gold or silver has been awarded to 25 product innovations including some products tailored specifically for the poultry sector. Preferred Partner of Dutch Poultry Centre Marel Poultry is amongst the winners!
The award level, i.e. gold or silver, will be announced at the official ceremony, which will be held in conjunction with the formal opening of the EuroTier trade fair on 14 November 2016. The trade fair will for the first time be launched on the day before it opens its doors to visitors on 15 November.
ATLAS (Advanced Bird Transport Solution from Grower to Processor): Marel Poultry, Boxmeer, the Netherlands
Poultry is exposed to very high stress levels, particularly just before slaughtering, with the period between animals' removal from transport containers and their being anaesthetised being particularly critical. Marel's ATLAS (Advanced Bird Transport Solution from Grower to Processor) system is a modular unloading system that allows birds to be transferred to conveyor belts with less stress. The system is a rigorous further development of the existing container system. The individual transport modules of larger transport containers are automatically separated into individual modules as they are supplied to the slaughter line, without birds needing to be unloaded at different levels or without them needing to be handled or treated in any other manner. This ensures that the animals do not have direct contact with people after they are loaded. As a result, the animals suffer considerably less stress, which delivers significant benefits in terms of animal welfare.
Source: Worldpoultry.net
On the opening day of VIV China 2016, 6 September, HatchTech, HuaYu and Hy-Line officially signed their contract on the construction of world's largest layer hatchery. Given today's increasing demand for top-quality layer hens, HuaYu and Hy-Line have chosen HatchTech's incubation technology for the project.
The hatchery will be built in Handan, in the Hebei province of China, and will have a total capacity of 55 million commercial layers per year. HuaYu and Hy-Line particularly appreciate HatchTech's uniform incubation conditions, which result in uniformly superior chick quality. They believe HatchTech's incubation technology will enable them to optimally meet customer demands, both today and in the future.
Thanks to the patented MicroClimer technology in HatchTech's Setters and Hatchers, the embryos are incubated in the most uniformly controlled environment available on the market. This technology allows high-velocity airflow, which is cooled or heated between each section, to be uniformly distributed throughout the incubator.
"HatchTech is well known for its ability to provide superior quality chicks," says Mr. Wang Lianzeng, Chairman of HuaYu Agricultural Science and Technology Co., Ltd. "We're looking forward to starting our operations at the new facility, where we will combine HatchTech's knowledge and technology with our own expertise in order to provide top-quality layer hens to the Chinese market."

Huibert Jan van Veelen, HatchTech's International Sales Manager in China, feels proud that HuaYu and Hy-Line have chosen HatchTech for the project. "HuaYu and Hy-Line are renowned companies that both have significant expertise and years of experience in layer production," he says. "We're very happy to work together with them on such a large-scale project."