DPC Nieuws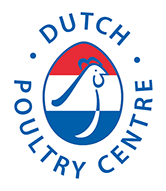 Dear partner,
we would like to invite you to our workshop on March 4, and to also invite your partners, colleagues and/or sales employees to join and to learn from the experiences gained by the industry itself.
During the workshop you will receive valuable insights on certification, policies, consultancy, marketing and science aspects of doing business the animal protein industry in China.
Meet a panel of esteemed experts, learn about opportunities – during Covid- and the alternatives in maintaining existing relationships or even how to build new business relationships.
Date: March 4: CET 9:00 to 11:30 – Beijing 16:00 to 18:30hrs
Participation: Free of charge.
More information on the program and the speakers can be found at VIV.net.
You may register here.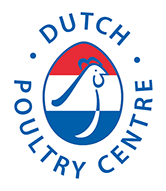 Theme: From Feed to Food
Supported by: Dutch Poultry Center + VIVMEA
Date & Time : Thursday April 1, 2021 08:30 – 08:50 UAE Time
Introduction:
The webinar is to be on the occasion of the virtual trade mission to the UAE, Oman and Qatar from 22 March to 1 April. The mission is organized by the Dutch Enterprise Agency (RVO). This trade mission will be centered around the Water - Energy - Food Nexus, and focuses on innovative solutions in these sectors. The virtual trade mission will be headed by the Dutch Minister of Foreign Trade and Development Cooperation, Sigrid Kaag, and will take place digitally. It is aimed at companies and knowledge institutes active in the sectors water, energy and food.
Background:
In line with the UAE's government role in preparing and implementing plans, programs and activities to support the agriculture sector, food safety and security, and biosecurity in Abu Dhabi Emirate, the Abu Dhabi Agriculture and Food Safety Authority, ADAFSA, announced providing AED641 million support to Abu Dhabi's farmers, livestock breeders and small-scale producers in order to improve farmer's income, animal feed and compound feed programs.
In the Global Food Security Index the UAE is ranked on the 21st place, as the country jumped an impressive 10 places (from 31) compared to the previous year. It reflects the successful efforts of the UAE government to obtain increased food security, in addition to the aim of establishing the country as a world leading hub in innovation-driven food security.
The Netherlands animal feed market is improved and predictable to reach US$6.862 billion in 2024. The Netherlands is amongst the fastest growing animal feed markets in Europe, increasing consumption of raw and processed meat coupled with rising health awareness are driving the demand for animal feed in the country. Swine feed is the dominant segment in the Netherlands animal feed industry with around sixty percent of the market share.
Major industry players are Nutreco NV, De Hues, ForFarmers, Purina Animal Nutrition (Land O'Lakes), Alltech and Cargill Incorporated among others. The Netherlands animal feed market has been analyzed through following segments:
By Type: Fodder, Forage, Compound Feed
By Livestock: Swine, Aquatic Animals, Cattle, Poultry, Others
By Raw Materials: Soya, Canola, Rendered Meal
The Netherlands has a lot to offer across each aspect of the animal value chain, aiming at intensifying the cooperation with the UAE to contribute to further developing the local agriculture ecosystem. VIVMEA was very big with the participation of 72 Dutch companies, it was held in Abu Dhabi and planning to be held again in the UAE – Abu Dhabi between 23 – 25 November 2021 https://www.vivmea.nl/
Target audience:
Dutch animal feed companies with an interest in the UAE.
Dutch Poultry Center DPC's members.
Local authorities and government (ADAFSA, MOCCAE, EAAD), universities (AlAin University, Emirates University), Research Center (ICBA, Masdar), International organizations (ICARDA and FAO).
Overall the objective would be to spark the interest of both Dutch and local potential stockholders in the animal feed sector in the UAE and in the same time to provide with better understanding of this sector in the Netherlands.
Agenda
Opening
Introduction by moderator
Panel discussion 10 mins
Presentation DPC
Presentation ADAFSA (TBC)
Presentation Hendrix
Presentation Private sector representatives UAE
Q & A (5 minutes)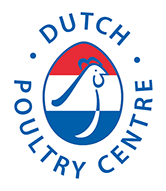 February 10, 2021 – 13:00-14.00 CET / 16:00-17.00 GST
Biosecurity is elementary for food production, especially when it comes to meat and meat products. Food security, which is high on the agenda in the UAE, is highly dependent on this. The panel discussion during this webinar focuses on the various elements that make up a safety network for the poultry industry.
Keynote address
By the Abu Dhabi Agriculture and Food Safety Authority, and H.E. the Ambassador of the Kingdom of the Netherlands Lody Embrechts
Keynote speech
by Dr Suheel Ahmed, CEO ARABIAN FARMS Investments LLC
Panel discussion on Biosecurity with:
AVINED, coordinating the safety control network within the total production chain of poultry meat and eggs in The Netherlands, DPC Dutch Poultry Centre, representing the Dutch (private) poultry sector, and MOCCAE, the Ministry of Climate Control and Environment.
More information and sign up fort he webinar: https://www.vivmea.nl/webinar-biosecurity/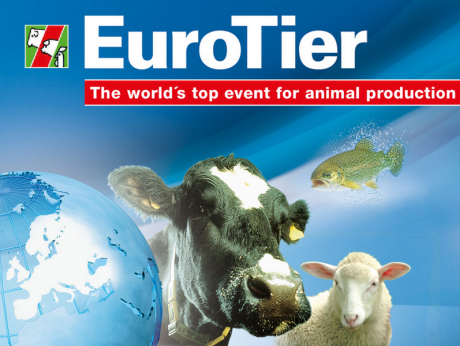 Eurotier
De editie van Eurotier die gepland stond voor februari 2021 is omgezet in een digitaal evenement. Dat heeft DLG, de organisator van deze vakbeurs, bekendgemaakt.
Eurotier en EnergyDecentral zouden worden georganiseerd van 9 tot 12 februari 2021 in Hannover. In het licht van de corona-ontwikkelingen wereldwijd heeft organisator DLG besloten het evenement om te bouwen tot een volledig digitale beleving. "De toenemende aantallen coronabesmettingen wereldwijd en de daaraan gekoppelde reisbeperkingen vereisen nu flexibele oplossingen en informatiediensten", aldus directeur Reinhard Grandke van DLG.
Netwerk
De beslissing is genomen in overleg met vertegenwoordigers uit de industrie, de Raad van Advies en andere betrokken partijen. "Het digitale evenement biedt standhouders een scala aan mogelijkheden zich te presenteren, terwijl het bezoekers de gelegenheid geeft een uitgebreid technisch programma te volgen en gebruik te maken van aantrekkelijke netwerk activiteiten", aldus DLG. Naast de digitale versie van Eurotier is besloten in 2021 ook aanvullende evenementen te organiseren die zijn gericht op de dierhouderij en decentrale energievoorziening.
Informeren
Eurotier zal een combinatie zijn van een informatieplatform met een permanente informatiestroom in combinatie met live online bijeenkomsten. Deze bieden standhouders en bezoekers de mogelijkheid met elkaar van gedachten te wisselen en elkaar te ontmoeten. Onderwerpen van de live georganiseerde technische bijeenkomsten zijn onder andere melkvee, varkens, pluimvee, energie, emissiebeperking en boerderijverkoop. Daarnaast biedt de DLG studio een podium aan live discussies.
Verbinden
DLG biedt de standhouders in de digitale omgeving verschillende pakketten om zich te profileren. Alle inzet is op maximaal bereik en flexibiliteit in het bereiken van de geïnteresseerde bezoekers. Die krijgen via de eenmalige registratie toegang tot de informatie van de standhouders en de mogelijkheid met hen in contact te komen, kunnen deelnemen aan online evenementen en participeren in de technische workshops.
Aanvullend
DLG biedt daarnaast extra activiteiten aan in 2021. Vooralsnog gaat de organisatie er vanuit dat deze wel doorgaan op de geplande locaties. De volgende fysieke editie van Eurotier staat in de beurskalender voor 15-18 november 2022 in Hannover.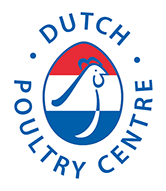 Zelden zijn de goede wensen voor een nieuw jaar zo bewust uitgesproken als bij deze jaarwisseling. De overgang van een door het Coronavirus bepaald jaar 2020 naar een nieuw jaar biedt hopelijk perspectief naar de toekomst. Licht aan het einde van een tunnel waar we allemaal doorheen moeten. Met name het beschikbaar hebben en kunnen toepassen van vaccins geeft hoop op andere en betere tijden.

Per bedrijfstak en onderneming zijn de effecten van deze pandemie heel verschillend. Van diep in grijpend tot nauwelijks merkbaar. Ook binnen het ledenbestand van DPC is deze variatie merkbaar aanwezig. De contacten van onze relatiebeheerder met leden en de rapportages daarvan geven een gevarieerd beeld. Wel is duidelijk dat aanpassingen in de bedrijfsvoering en voorsorteren op nieuwe mogelijkheden gesprek van de dag is.

Bij het schrijven van dit stukje is al wel zeker dat de in december afgekondigde lock-down verlengd zal worden waarbij met name het risico op mutatie van het virus en de situatie in onze buurlanden meespeelt bij de besluitvorming. Dit alles maakt het positief vooruitkijken niet eenvoudiger.

Toch geldt ook voor DPC dat regeren vooruitzien is. We hebben voor het jaar 2021 een aantal activiteiten voorzien waarmee we invulling kunnen geven aan onze missie: als netwerkorganisatie het Nederlandse pluimveecluster internationaal goed op de kaart zetten. Op onze website kun je de DPC agenda voor 2021 vinden: https://www.dutchpoultrycentre.nl/agenda

Of alle geplande bijeenkomsten, zoals seminars, marktcafé's en beurzen door kunnen gaan weten we pas later. Met een positieve blik vooruit treffen we wel voorbereidingen.

Voor nu wens ik u namens bestuur en medewerkers een goed en vooral gezond 2021 toe.

Jan Wolleswinkel,
voorzitter DPC