DPC Nieuws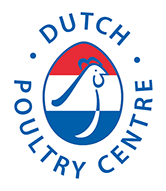 Dutch Poultry Centre organiseert op 7 juli 2021 in samenwerking met de VIV Worldwide een bijeenkomst exclusief voor leden van DPC en de primaire relaties van de VIV Worldwide. Deze bijeenkomst zal plaatsvinden in het Beatrixtheater in Utrecht. Wij zijn blij dat er na ruim een jaar weer gelegenheid is elkaar te ontmoeten. Deze bijeenkomst voldoet aan de richtlijnen van de RIVM.
Binnenkort volgt meer informatie over dit bijeenkomst.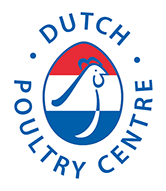 On 27 and 28 April there will be the Oman food safety and quality management fair and conference. During the conference Mr. Jan Hulzebosch of the Dutch Poultry Centre will present what Dutch companies have to offer to Oman and Middle East countries on the area of food safety and sustainability on poultry production. If you want to attend this online event a free visitors pass is available on : https://omanfoodsafety.com/visitor-registrations.html The Dutch Poultry Centre presentation will be on 27 April 2:15 till 2:30 PM Oman time (12.15 - 12.30 Dutch time).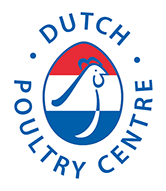 Verenigde Arabische Emiraten, Oman en Qatar 22 maart – 1 april 2021
Heeft u innovatieve oplossingen voor maatschappelijke uitdagingen in de sectoren water, energie, voedsel of gezondheid? En wilt u zakendoen en contacten op- of uitbouwen in de Verenigde Arabische Emiraten (VAE), Oman en Qatar? Neem dan van 22 maart tot en met 1 april 2021 deel aan deze virtuele handelsmissie met Sigrid Kaag, minister voor Buitenlandse Handel en Ontwikkelingssamenwerking. Ingrid Thijssen, voorzitter VNO-NCW, is zakelijk missieleider. Deze missie is volledig digitaal. U hoeft dus niet te reizen, maar u kunt in 1 keer deze 3 landen virtueel bezoeken.
Voor wie?
Deelname kan interessant zijn voor bedrijven en kennisinstellingen uit Nederland en de Nederlandse eilanden in het Caribisch gebied. Het gaat om organisaties die actief zijn in de volgende sectoren:
Water
watermanagement
drinkwatertechnologie
afvalwatertechnologie
Energie
hernieuwbare energie, met name zonne-energie en waterstof
schone energietechnologieën
offshore energie en de energietransitie
Voedsel
agri & food
tuinbouw- en uitgangsmaterialen
Gezondheid
De missie richt zich op bedrijven en kennisinstellingen die:
een beeld willen krijgen van de kansen en mogelijkheden in de VAE, Oman en Qatar;
een netwerk in deze landen willen opbouwen of hun netwerk willen vergroten;
hun expertise willen delen om samen met partners in de regio een bijdrage te leveren aan de aanpak van de uitdagingen in de genoemde 3 landen.
EXPO Dubai 2021
Deze virtuele handelsmissie is ook de ideale opstap voor deelname aan de EXPO Dubai 2021. Vanaf oktober 2021 neemt Nederland deel aan de EXPO Dubai: de eerste wereldtentoonstelling in de Golfregio. 6 Maanden lang presenteert ons land zich in deze dynamische regio onder het motto 'Uniting water, energy and food'.
Deelname aan deze expo biedt Nederlandse bedrijven en kennisinstellingen verschillende mogelijkheden om hun netwerk met de landen in de Golfregio te versterken. Ook vergroot het hun zakelijke kansen.
Aanmelden: Meld u aan voor deelname via deze link https://mission-gulf.b2match.io/. Inschrijven is mogelijk tot het einde van de virtuele missie. Let op: elke deelnemer moet zich apart inschrijven.
Kosten: Deelname kost € 250 per Nederlandse organisatie (maximaal 2 deelnemers, deze prijs geldt ook bij 1 deelnemer). Dit is inclusief vrije matchmaking. Elke 3e en volgende deelnemer betaalt € 125.
Voor georganiseerde matchmaking op maat betaalt uw organisatie € 250 extra per land.
Contact: Heeft u nog vragen over deze virtuele missie? Neem dan contact op met de projectleiders van missies: Margriet Veenstra, E: Dit e-mailadres wordt beveiligd tegen spambots. JavaScript dient ingeschakeld te zijn om het te bekijken. en Bregje Korteweg, E: Dit e-mailadres wordt beveiligd tegen spambots. JavaScript dient ingeschakeld te zijn om het te bekijken.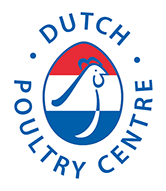 Dear partner,
we would like to invite you to our workshop on March 4, and to also invite your partners, colleagues and/or sales employees to join and to learn from the experiences gained by the industry itself.
During the workshop you will receive valuable insights on certification, policies, consultancy, marketing and science aspects of doing business the animal protein industry in China.
Meet a panel of esteemed experts, learn about opportunities – during Covid- and the alternatives in maintaining existing relationships or even how to build new business relationships.
Date: March 4: CET 9:00 to 11:30 – Beijing 16:00 to 18:30hrs
Participation: Free of charge.
More information on the program and the speakers can be found at VIV.net.
You may register here.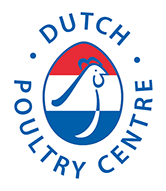 Theme: From Feed to Food
Supported by: Dutch Poultry Center + VIVMEA
Date & Time : Thursday April 1, 2021 08:30 – 08:50 UAE Time
Introduction:
The webinar is to be on the occasion of the virtual trade mission to the UAE, Oman and Qatar from 22 March to 1 April. The mission is organized by the Dutch Enterprise Agency (RVO). This trade mission will be centered around the Water - Energy - Food Nexus, and focuses on innovative solutions in these sectors. The virtual trade mission will be headed by the Dutch Minister of Foreign Trade and Development Cooperation, Sigrid Kaag, and will take place digitally. It is aimed at companies and knowledge institutes active in the sectors water, energy and food.
Background:
In line with the UAE's government role in preparing and implementing plans, programs and activities to support the agriculture sector, food safety and security, and biosecurity in Abu Dhabi Emirate, the Abu Dhabi Agriculture and Food Safety Authority, ADAFSA, announced providing AED641 million support to Abu Dhabi's farmers, livestock breeders and small-scale producers in order to improve farmer's income, animal feed and compound feed programs.
In the Global Food Security Index the UAE is ranked on the 21st place, as the country jumped an impressive 10 places (from 31) compared to the previous year. It reflects the successful efforts of the UAE government to obtain increased food security, in addition to the aim of establishing the country as a world leading hub in innovation-driven food security.
The Netherlands animal feed market is improved and predictable to reach US$6.862 billion in 2024. The Netherlands is amongst the fastest growing animal feed markets in Europe, increasing consumption of raw and processed meat coupled with rising health awareness are driving the demand for animal feed in the country. Swine feed is the dominant segment in the Netherlands animal feed industry with around sixty percent of the market share.
Major industry players are Nutreco NV, De Hues, ForFarmers, Purina Animal Nutrition (Land O'Lakes), Alltech and Cargill Incorporated among others. The Netherlands animal feed market has been analyzed through following segments:
By Type: Fodder, Forage, Compound Feed
By Livestock: Swine, Aquatic Animals, Cattle, Poultry, Others
By Raw Materials: Soya, Canola, Rendered Meal
The Netherlands has a lot to offer across each aspect of the animal value chain, aiming at intensifying the cooperation with the UAE to contribute to further developing the local agriculture ecosystem. VIVMEA was very big with the participation of 72 Dutch companies, it was held in Abu Dhabi and planning to be held again in the UAE – Abu Dhabi between 23 – 25 November 2021 https://www.vivmea.nl/
Target audience:
Dutch animal feed companies with an interest in the UAE.
Dutch Poultry Center DPC's members.
Local authorities and government (ADAFSA, MOCCAE, EAAD), universities (AlAin University, Emirates University), Research Center (ICBA, Masdar), International organizations (ICARDA and FAO).
Overall the objective would be to spark the interest of both Dutch and local potential stockholders in the animal feed sector in the UAE and in the same time to provide with better understanding of this sector in the Netherlands.
Agenda
Opening
Introduction by moderator
Panel discussion 10 mins
Presentation DPC
Presentation ADAFSA (TBC)
Presentation Hendrix
Presentation Private sector representatives UAE
Q & A (5 minutes)