Bolidt immerses visitors in the world of syntetics
bron: www.bolidt.nl
The Bolidt Innovation Center is a breeding ground for innovation, a source of inspiration. Clients in the food industry see, feel and experience how materials are created. Begin work in the open source laboratory. Come up with new applications of thermosetting synthetics yourself. At the Bolidt Innovation Center, history is written and the future is made. A visit here continues to resonate long after you leave.
Rotterdam: world port and gateway to Europe. The ideal starting point for a visit to the Bolidt Innovation Center. Step aboard a high-speed water taxi for a short boat trip past projects and clients. At the end, the Bolidt Innovation Center awaits, where a unique program is tailored specifically to your visit.

The story of Bolidt can be summarized in a few words: more than 55 years of innovation, replacing traditional materials in order to provide a better quality of life and environment. Bolidt is a pioneer in every sector in which it operates and is focused on innovation in order that its customers can excel in their profession.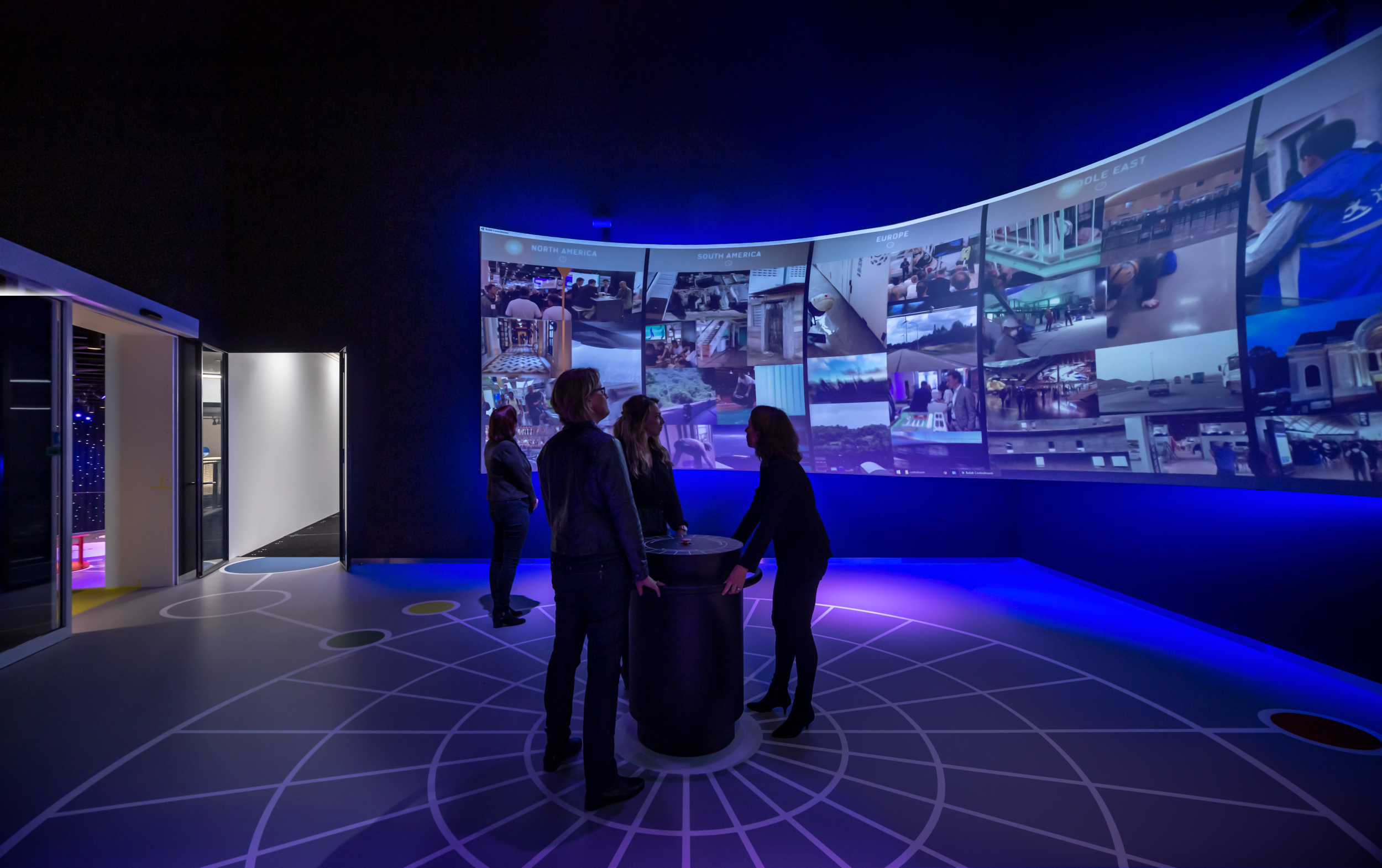 The drive to innovate has also produced many groundbreaking, sustainable materials that are now used worldwide in the food industry. It's a very strong story and one that is too interesting to simply relay. You have to see it, feel it, experience it. To make materials yourself, try them out, test them and come up with new applications. All of this is possible in the Bolidt Innovation Center.
Ruthless testing
The Bolidt Innovation Center has been set up as a transparent "living lab". As a visitor you will be immersed in the world of synthetics. With the open floor plans and the frequent use of glass, diverse program components can be viewed simultaneously. You arrive via a glass entrance with a view of one of the laboratories where, throughout the day, test samples are made. There are several interactive test installations on the immense exhibit floor where you can get started with the thermosetting synthetics. The 'Zoom in' exhibit, for example, shows how materials are made antibacterial at the microscopic level. In the grandstand - the Ted - diverse variants of the Bolidtop® 700 system are on display: floors that seamlessly connect to tiles, floors with different drainage incorporated and floors with various baseboards.
This gives clients in the food industry an impression of what is possible with the non-slip, seamless, antibacterial and therefore hygienic, systems from Bolidt. In the Bolidt Innovation Center, materials are also subjected to ruthless mechanical tests.
With the 'Pounder', for example, you can test the strength of the materials. Then you can put on virtual reality glasses and take a bird's-eye view of Bolidt employees working on projects around the world.
The Bolidt Innovation Center is fully equipped to show the added value of Bolidt in each market segment. It is a spectacular theatre, as well as being an interesting museum presenting the history of the world of Bolidt. At the same time, real people are working in the labs and you, as a visitor, can actively work in the open source laboratory. You can look over the shoulders of Bolidt employees to see how innovations arise and you have the opportunity to shape the future of the food industry. You can perform experiments with the material, make your own test samples (or have them made) and come up with new applications. By working yourself with the synthetics, you really get to know the extensive functionality of Bolidt's floors. The systems have been especially developed for the food industry, to contribute to food safety and thus to the sustainability of the business process. Bolidt floors ensure that production does not have to be stopped as a result of a bacterial outbreak. If you visit the Bolidt Innovation Center, you will go home with more knowledge, new insights, brilliant ideas, ultra-new applications or, at the very least, a head filled with inspiration. The experience resonates long after your visit. Is such a seamless system the perfect hygienic solution for our slaughterhouse? Can we have the floors of our new factory cast in the colors of our house style? Is the rough floor finish not ideal for our bakery?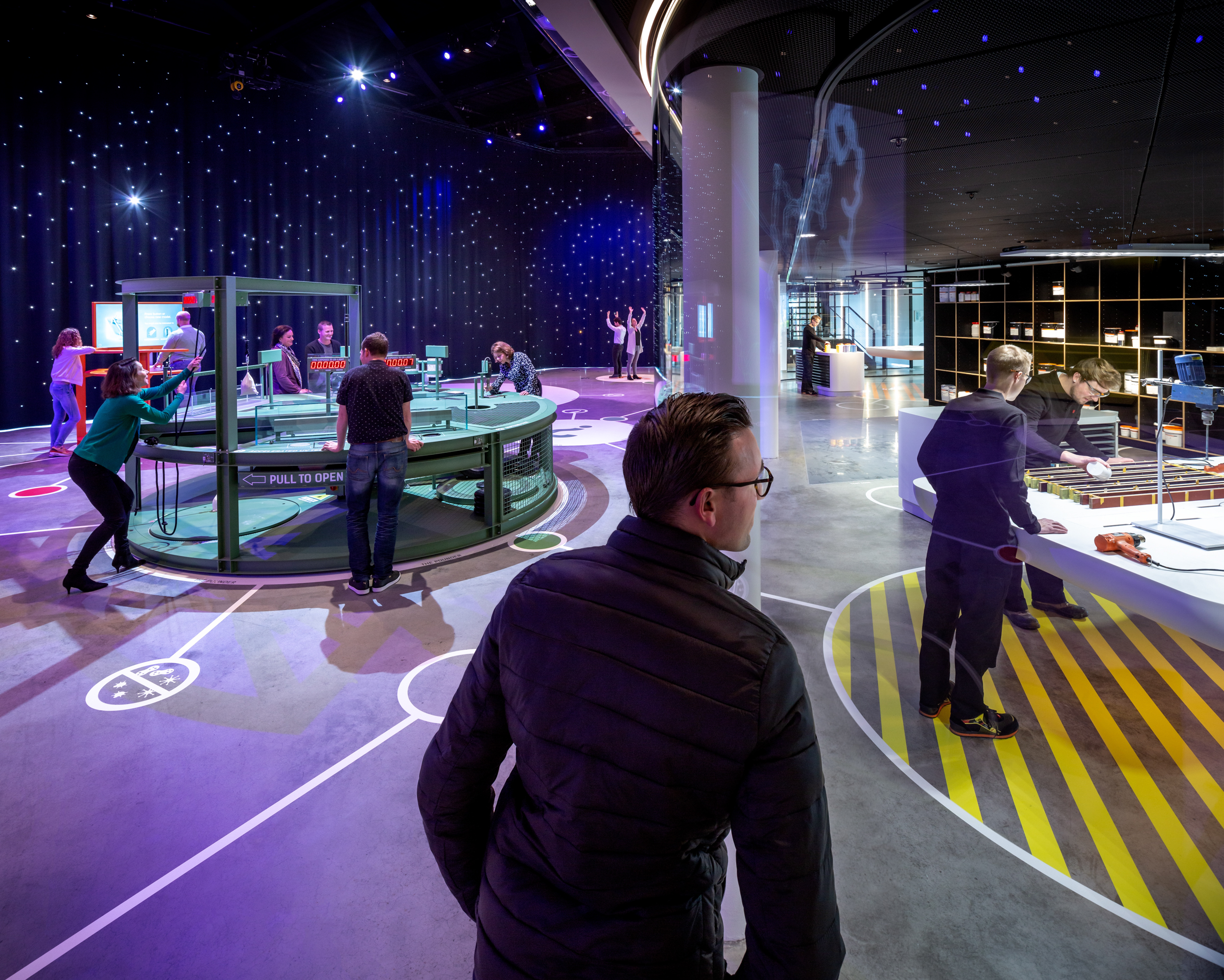 Cross-pollination and co-creation
Bolidt is a real niche player. Those who work in the poultry industry often assume that Bolidt only makes floor systems for hatcheries. That's logical. However, Bolidt works for all sectors of the food industry and innovations often arise through 'cross-pollination'. So away with the inside-the-box thinking. Throughout the Bolidt Innovation Center are visible icons that correspond to the five themes upon which Bolidt is continuously innovating: design, sustainability, safety, hygiene, data & energy. Not looking at sectors, but at themes offers freedom of thought.
Properties such as antibacterial, seamless, wear-resistant or heat-resistant come in handy in numerous sectors. In the Bolidt Innovation Center, solutions from one sector are 'adapted' with those of another. As a result of the success of this practice, Bolidt has come to believe in the added value of co-creation: discussing new applications and techniques for the joint rollout of commercial activities with clients.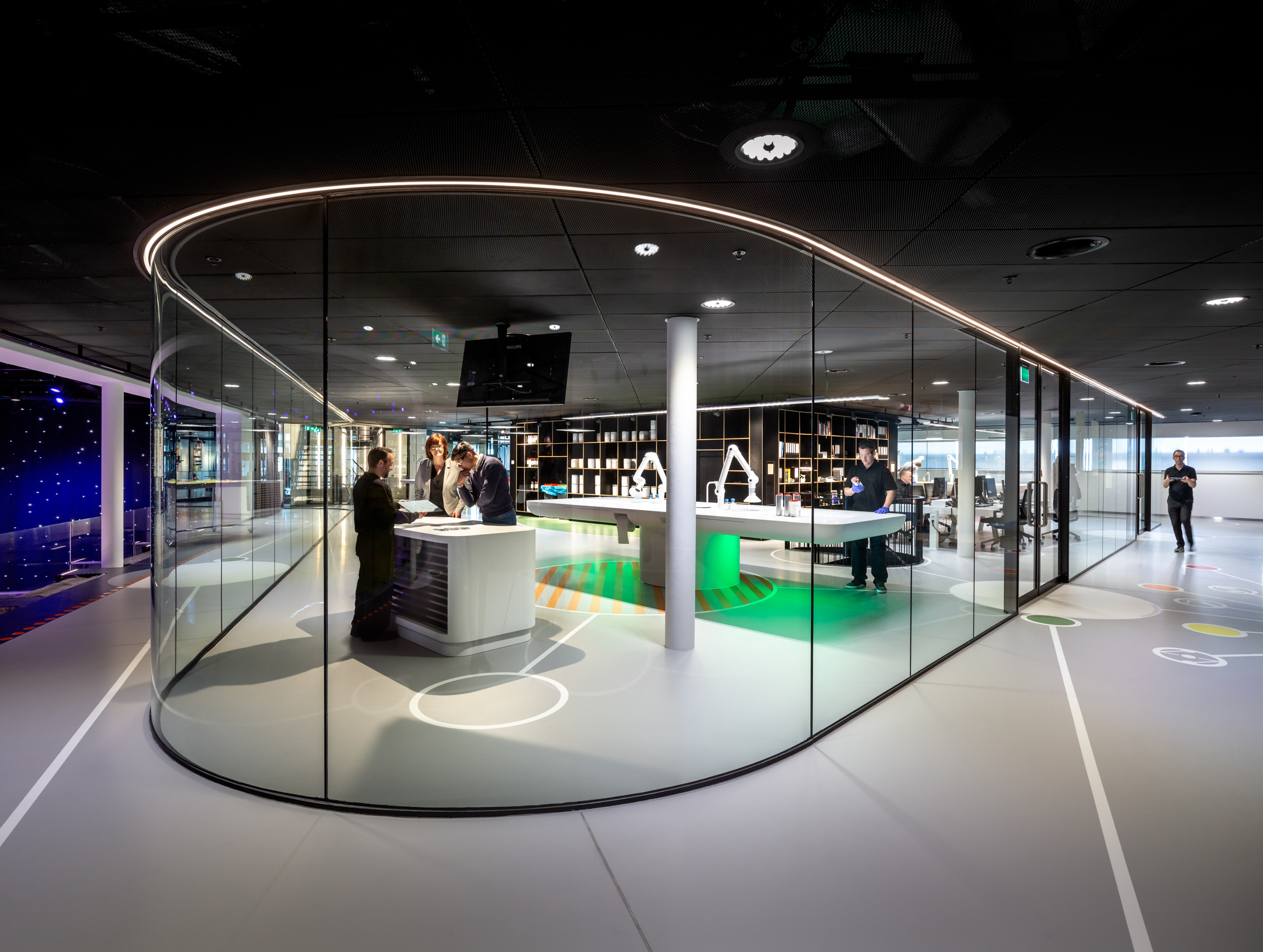 Innovation, knowledge sharing and co-creation: it all happens in this high-tech building – to the standard of the BREEAM Excellent certificate - that depicts the story of Bolidt. Transparent, all-under-one roof, focused on 'chemistry'. Additionally, present within the Bolidt Innovation Center are a library, restaurant, sports facilities and a boardroom with a view over water. A fully transparent elevator takes visitors to a colorful roof terrace, a showcase of all the outdoor applications from Bolidt. Rotterdam is visible in the distance, but as a visitor to the Bolidt Innovation Center you'd rather not leave.
Combine your visit
A visit to the Bolidt Innovation Center is only possible upon request. Bolidt receives approximately 15,000 visitors per year: clients and governmental and knowledge institutions. A tailor-made program is compiled for each visitor. Clients in the food industry can visit the Bolidt Innovation Center in combination with a tour of Dutch companies, fairs and events. Moreover, Rotterdam is an excellent base for discovering the European food industry.
Innovatie, kennisdeling en co-creatie: het gebeurt in een hightech gebouw – goed voor het certificaat BREEAM Excellent – dat het verhaal van Bolidt verbeeldt. Transparant, alles-onder-één-dak, gericht op 'chemistry'. Onderdeel van het Bolidt Innovation Center zijn verder een bibliotheek, restaurant, sportfaciliteiten en een boardroom met uitzicht op het water. Een volledig transparante lift brengt bezoekers naar een kleurrijk dakterras, een showcase van alle buitentoepassingen van Bolidt. In de verte ligt Rotterdam, maar als bezoek wil je liever nog even blijven.
www.bolidt.nl