Greek poultry giant, Nitsiakos, selects HatchTech for major efficiency-driven hatchery upgrade
HatchTech Incubation Technology, a high-performance technology company serving global food producers, will support Greece's largest integrated poultry company, Nitsiakos, in upgrading its hatchery operation. The project will see HatchTech work with Nitsiakos to maximise the quality of its chicks, as well as the genetic potential of its embryos. The companies will also focus on space utilisation and improving productivity, with a view to Nitsiakos expanding its hatchery by 3,000 square metres and increasing output to 83.5 million eggs per year.
By upgrading the hatchery, Nitsiakos aims to improve productivity and maximise broiler production, with the company aspiring to achieve the highest output per square metre in Greece's broiler industry. Like other broiler producers, Nitsiakos is looking to tackle higher energy prices, as well as rising costs for land, construction materials and other input costs.
Nitsiakos' decision to select HatchTech as its partner for the project reflects the latter's expertise in designing and implementing more efficient, technology-driven hatching operations for its customers. Thanks to the use of advanced hatching systems and other equipment, hatchery constructions led by HatchTech typically require 30% less size (with equivalent output), compared with the industry benchmark. The upgraded Nitsiakos hatchery will use HatchTech's unique Microclimer technology to maximise the heating/cooling per egg space, thereby significantly increasing the number of potential hatchings per square metre without affecting incubation performance or chick quality.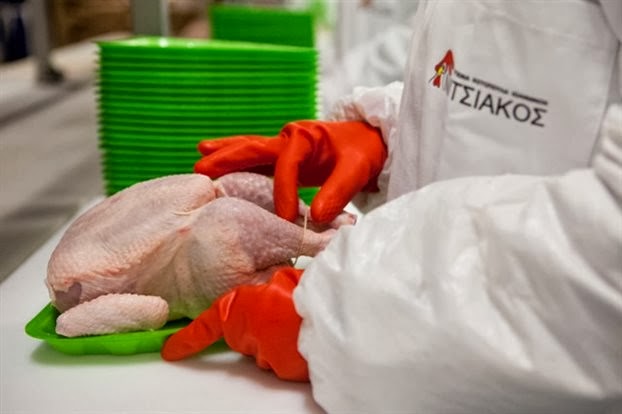 In addition to Microclimer Setters and Hatchers, the Nitsiakos hatchery will incorporate other HatchTech equipment, including the Chick Storage Room, Cyclean and Climate Room Control, to enable further size reductions and the associated costs. Nitsiakos will also utilise HatchTech's HI-interface software to maximise the genetic potential of its chick embryos.
Patrick van Manen, International Sales Manager at HatchTech Group: "I am excited to be partnering with Nitsiakos on this ground-breaking hatchery project that will see Nitsiakos consolidate its leadership position in the Greek poultry sector. As a leading, integrated poultry producer, Nitsiakos values the importance of ensuring efficiency at each stage of the production process. This goes hand in hand with the HatchTech philosophy: we design our technology to help our customers maximise their efficiency and make use of every square metre. In the currently inflationary environment, we believe this is more important than ever."
Kostas Nitsiakos, CEO of Nitsiakos SA: 'Expanding and modernizing our hatchery was a key element of our effort to strengthen our position in Greek and neighbouring market. We are looking forward to operating new equipment installed by Hatchtech to improve chick quality and efficiency.'
About HatchTech Group
Founded in 1996, HatchTech Group is an innovation-focused company using research and the latest technologies to introduce game-changing, early-stage solutions to the food industry and other markets worldwide. By revolutionising chick hatching and transportation, and pioneering new innovations such as gender identification in the hatching egg and vertical farming, HatchTech supports customers in over 45 countries to maximize performance while driving sustainability and animal welfare.
About Nitsiakos
Nitsiakos Group is active in the sectors of meat production (broilers, turkeys, beef, rabbits), animal feed, pet food and tourism. Nitsiakos is the biggest broiler producer in Greece with a total revenue that is expected to reach € 480 mn in 2022.